Australian-built military vehicle goes electric
An electric-powered version of the Australian Army's Bushmaster armoured vehicle has been unveiled at a defence technology conference in Adelaide.
The Bushmaster is an 11-tonne, 4×4 protected vehicle designed to deflect explosions away from its passengers.
The vehicles were among the military equipment donated by the Australian government to Ukraine in its war against Russia earlier this year.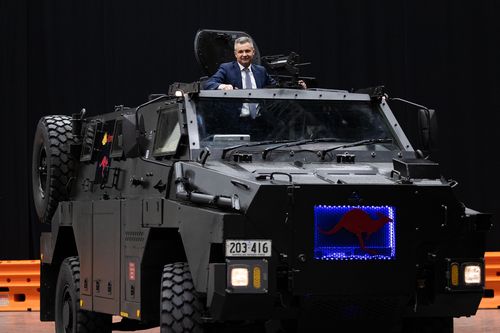 It is designed and built in by defence contractor Thales in Victoria.
Now an electric version of the Bushmaster, or the electric Protected Military Vehicle (ePMV), has been displayed at this week's Chief of Army Symposium in Adelaide.
Assistant Defence Minister Matt Thistlethwaite said the vehicle promised better performance for army combat missions and the army plans to test it.