Apple releases groundbreaking satellite feature for iPhone 14 in Australia
Apple's iPhone 14 devices in Australia and New Zealand can now use a new feature called Emergency SOS via Satellite, which could save lives in our most remote areas.
Announced during the iPhone 14 launch last September, the feature has been available in the US for several months.
Apple today announced its launch in Australia, connecting those lost, injured or trapped outside of mobile or WiFi reception with emergency services.
Available only on the iPhone 14 family of devices thanks to additional hardware needed, the
Devices in the iPhone 14 family — the feature requires hardware not included in earlier models — will now automatically offer the option of Emergency SOS via Satellite when attempting to make a triple zero call outside of mobile coverage.
Currently, users across all three major telecommunications networks can access triple zero on any network in an emergency, but in two-thirds of Australia's land mass not served by any mobile coverage at all, satellite communication is the only possible option.
Until now, this would require the purchase of a dedicated handset, and a satellite phone plan — something many trekkers or outback driving enthusiasts might consider.
Over the years there have been many missing bushwalkers, broken down cars or other incidents resulting in a person being reported lost and emergency services and volunteers beginning a comprehensive search.
On the iPhone 14, initiating this process will prompt a few simple questions to triage your situation: Are you injured? Is there a Fire? Has there been a crime?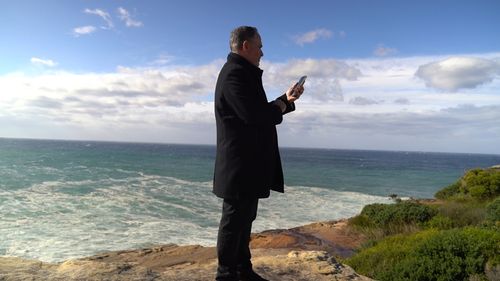 It will ask follow-up questions about where you are or who might be involved. Immediately following this, a user is taken to an emergency SOS text message thread.
Unlike your average messages, they're being seen and handled by emergency response teams who will have your exact location and the details of the incident from your questionnaire, and they can send short follow-up questions for you to respond to.
In this mode, a new user interface appears. which directs you to turn your phone in the direction of the satellites to ensure the data connection can be established to send through the short messages.
There's no ability to make a call in this mode.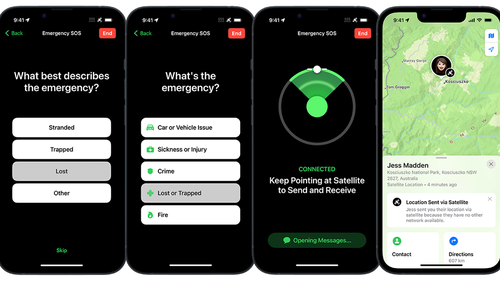 You will also be asked if you want to share the situation with your emergency contacts (listed in your Medical ID on the iPhone), at which point they will also see the message thread on their phone, although they can't interact with you or the emergency services.
Outside of emergency situations, it is not possible to message or call anyone using the satellite feature but it is possible to use the Find My app to update your current location.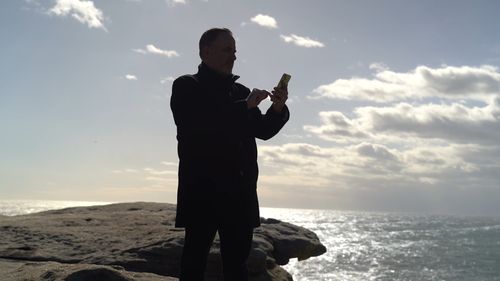 This location update process will allow loved ones of those in the outback or trekking to check their location using Find My, and updates can be made manually every 15 minutes or more.
For those exploring the great outdoors, it might offer peace of mind to families. For those involved in unplanned incidents or emergencies, this new Emergency SOS via Satellite feature could save lives.