Anthony Albanese makes historic visit to war-torn Ukraine
Anthony Albanese has visited war-torn Ukraine, in a show of support for the country in its fightback against Russia.
The visit on Sunday came after days of uncertainty over whether or not the prime minister would take up the invitation from Ukrainian President Volodymyr Zelenskyy.
Governor Oleksiy Kuleba said Albanese went to various towns where atrocities were carried out including Bucha and Irpin.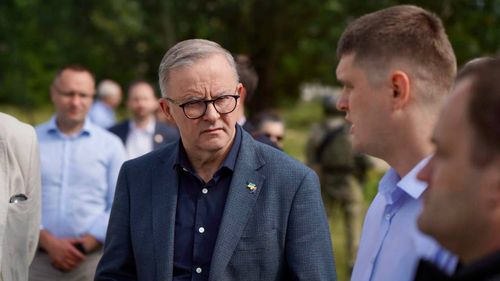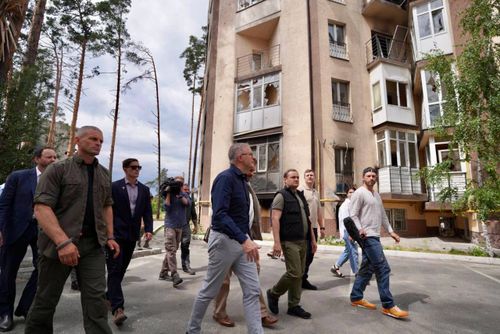 On Telegram, he said the prime minister was shocked by the destroyed civilian homes and traced of landmines.
"Australia supports Ukraine and wants to see justice meted out for the crimes committed here," the governor quoted Albanese as saying, in comments translated by Reuters.
The governor said he was thankful for the visit and stressed the importance of keeping the war on the world agenda.